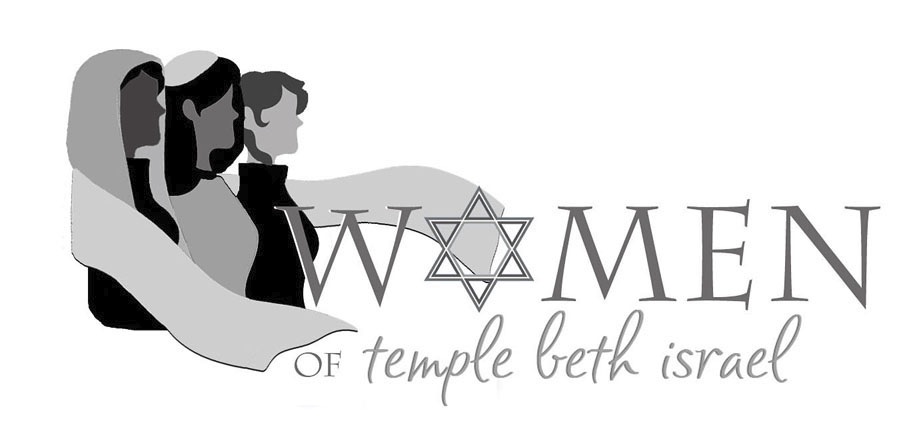 Mission Statement
Women of Temple Beth Israel is a warm, inclusive, diverse, and caring community of women.  We engage in activities that raise our spirits, cultivate lasting friendships, provide opportunities for spiritual growth, and develop our knowledge of issues affecting all women. We encourage each other when in need and celebrate our simchas together.
January 2021
It has been one year since a group of caring women came together for the first time to form the Women of Temple Beth Israel Steering Committee.  We've worked diligently and thoughtfully to create an organization of and for our women at Temple Beth Israel.
Since that time, we have offered three programs designed for spiritual and social enrichment.  Rosh Chodesh was celebrated in October and was followed by Gifts of Gratitude in November.  Chanukah Traditions and Fun closed out 2020 with the sharing of a traditional Indian latke recipe, family traditions, a beautiful dreidel collection, and engagement in fun online games.
Over the past year, in addition to our programs, we are thankful that we have been there for each other time and again when life has posed challenges for any of us.  That's what we do. 
We are excited we have come this far and are now welcoming all women who are Temple Beth Israel members to join us!  We make friends and have fun – all while making a difference in our temple community.  We are a dynamic, fun group of women from all walks of life, in all stages of life.  We warmly invite you to join the Women of Temple Beth Israel.
If you are not already a member of WTBI – we invite you to join!
Please click here to download an electronic form you can fill out online.  After you fill out, please click here and attach it to the email.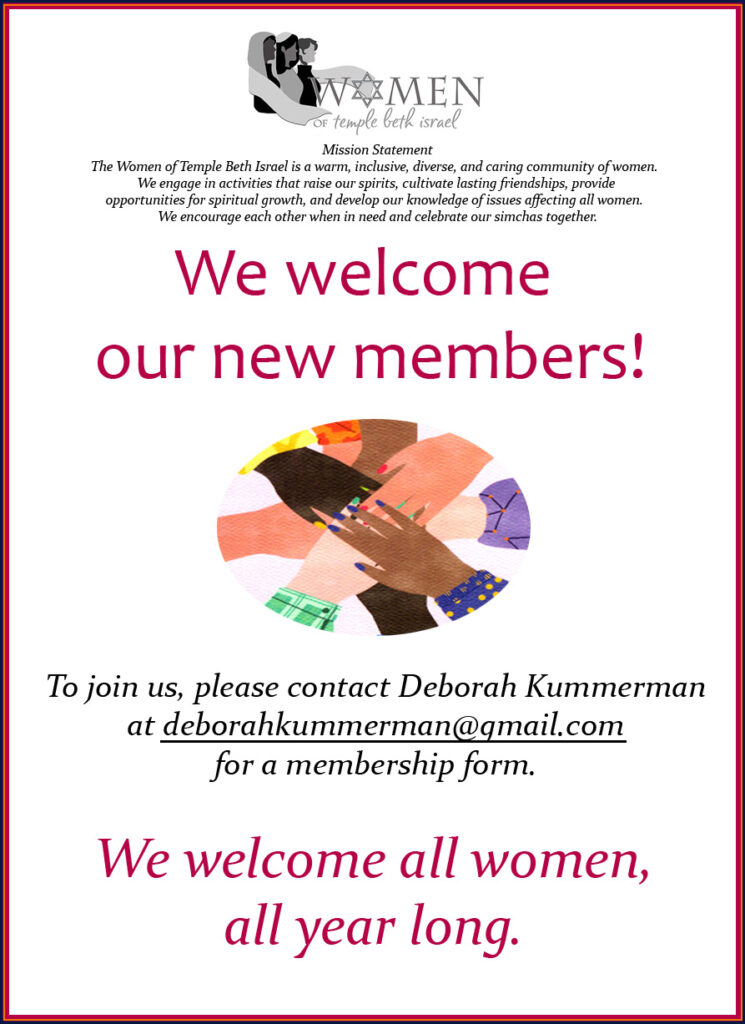 Judaica Shoppe
The TBI Judaica Shoppe features an assortment of uniquely Judaic items and artwork, holiday gifts, books, and hand crafted jewelry. The Shoppe is also featured alongside other notable merchants and vendors during the Sisterhood's annual Chanukah Festival and Shopping Spree.  Due to COVID-19 precautions, the items from the Judaica Shoppe are currently available only by appointment.  Please call the TBI Office at 909-626-1277 or email tbi@tbipomona.org to arrange a visit.