Join TBI's Grandest Social Event and Fundraiser of the 2022-2023 Fiscal Year!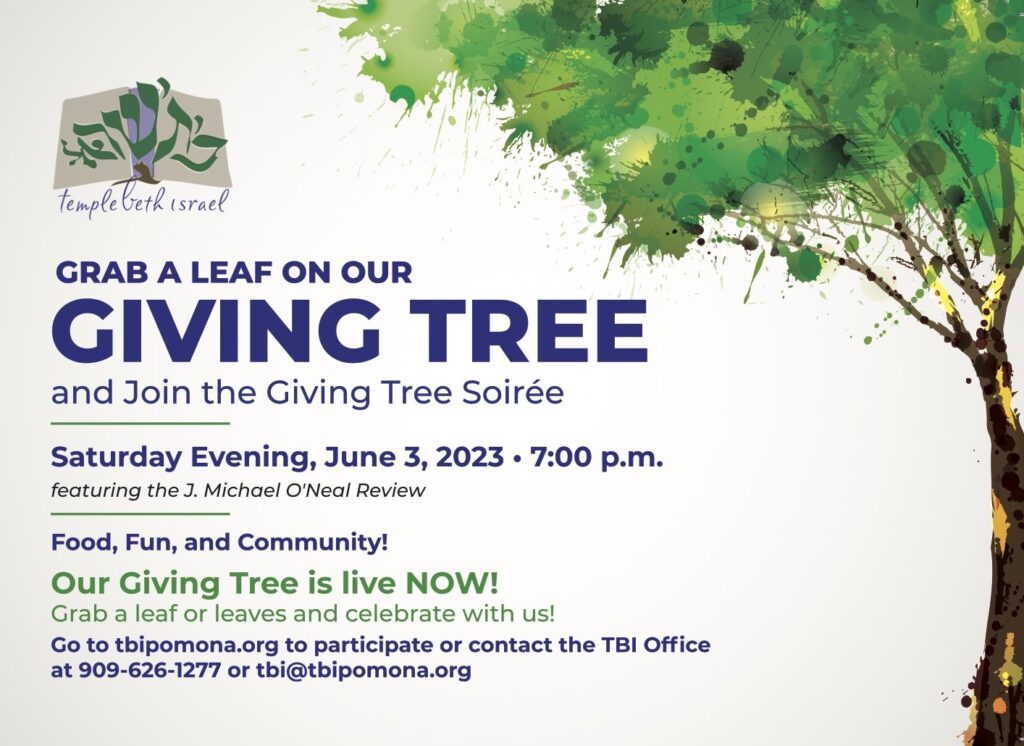 CLICK HERE TO GRAB A LEAF

How It Works
Leaves are available from $1 to $300. Buy one, buy many! Leaf purchases totaling $36 and over qualify for free Giving Tree Soirée admission on June 3rd (ticket details below) featuring the fabulous J. Michael O'Neal Review with Aretha Scruggs!
Click on the leaf or leaves you wish to purchase by going to the link on this page and follow the directions for payment. Each leaf purchaser will have their name placed on a leaf on the Giving Tree recognition page (see below).
PLUS…
Leaf purchases from $36 to $71 get you 1 free ticket to the Soirée on June 3rd
Leaf purchases from $72 – $199 get you 2 free tickets to the Soirée
Leaf purchases from $200 and over get you 4 free tickets to the Soirée
THAT'S NOT ALL!  During the Giving Tree Soirée, participate in a drawing for a 5-night trip to destinations such as New York, Miami, or Waikiki Beach.  Raffle tickets for this luxurious 5-night vacation may be purchased for $10 each or 3 for $25 at the Soirée or through the TBI Office though June 2nd. There is no need to be present to win.
GO NOW and GRAB YOUR LEAVES or call the TBI office at 909-626-1277.
See you at the Soirée on June 3rd!
See your leaf (leaves) on the Tree.
CLICK HERE to view full size.*

* Note – Names on leaves do not appear immediately and my take a day or two to be viewable.  Multiple leaf purchases by one purchaser may not all be visible due to space considerations.