From the Executive Director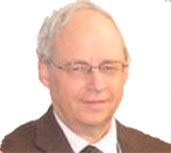 Shalom. I suspect that you are wondering what a synagogue executive director does, so I thought that I would take this opportunity to give you a thumbnail sketch of what I do. As described by one of my mentors in synagogue administration field, a synagogue executive director is responsible for the "4 P's and 2F's":
Personnel –

hire and supervise support staff

Property –

oversee all aspects of our physical facilities and keep the synagogue calendar

Public relations-play a major role in communications to members and non-members

Program support-for clergy, preschool, and religious school programming

Finance – management of accounting operations

Finance –

provide support to fundraising and development programs
Membership recruitment and retention are the lifeblood of our congregation, and an executive director is often the first public face to potential members, financially distressed or disgruntled members, and the external community.
An executive director attends and participates in the monthly meetings of the Board and our Executive Committee as well as meetings of committees related to the responsibilities listed above (for example, the Security Committee).
Please visit me to discuss anything and everything about what Temple Beth Israel does.
L'shalom,
Art Beckerman